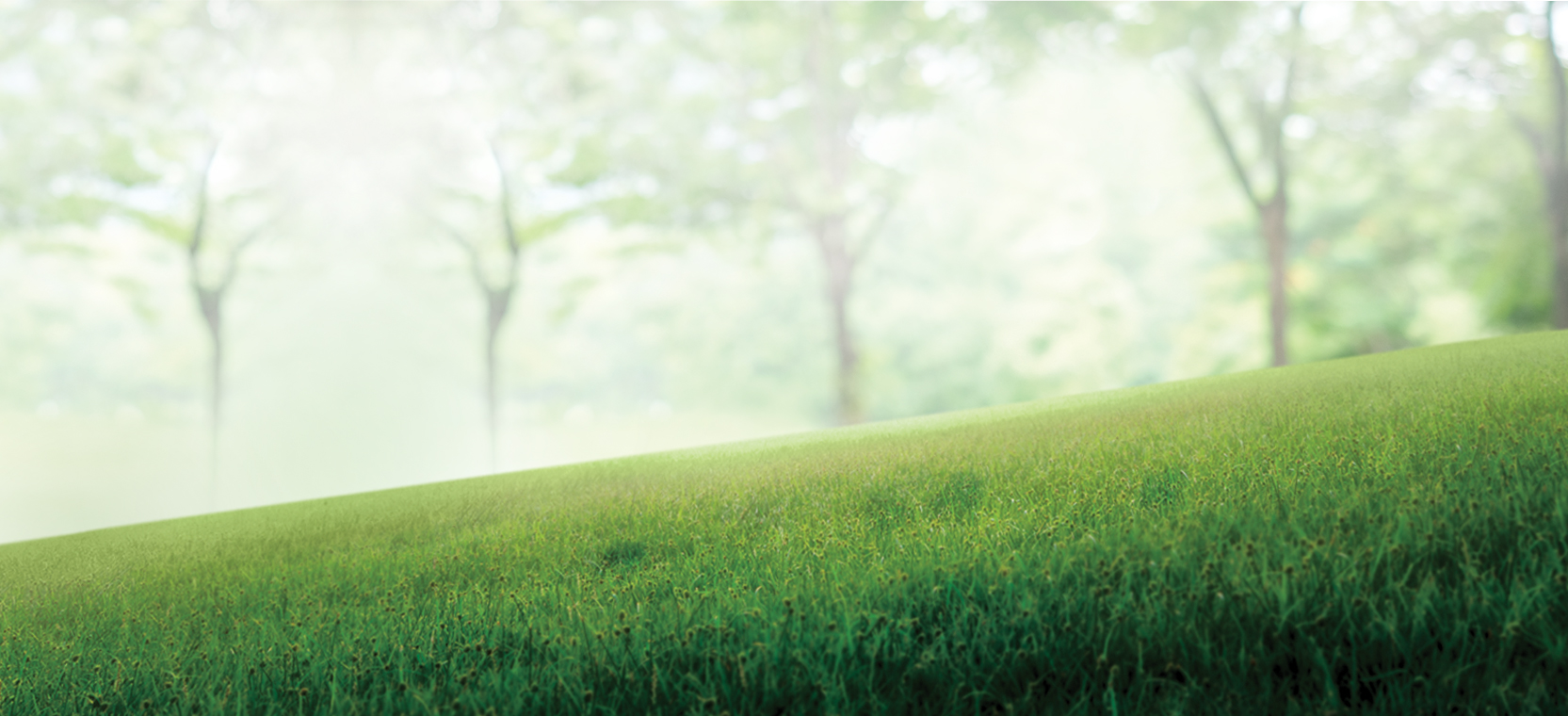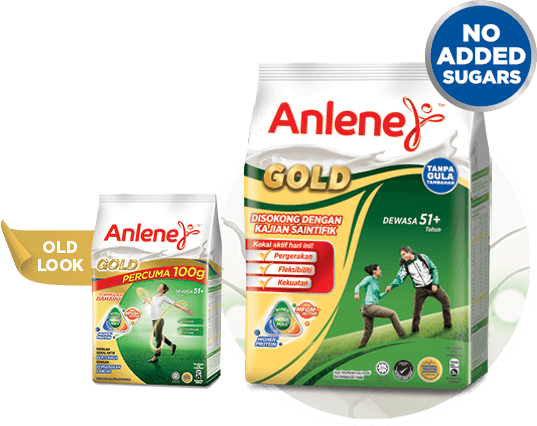 As we age, moving might feel harder. Our bones , joints and muscles deteriorate and affect our strength and flexibility to perform daily activities. Don't get left behind in life's important moments.

Anlene Gold is scientifically formulated with MFGM ActiveTM, higher protein and no added sugar. Drink 2 glasses a day and make the change today!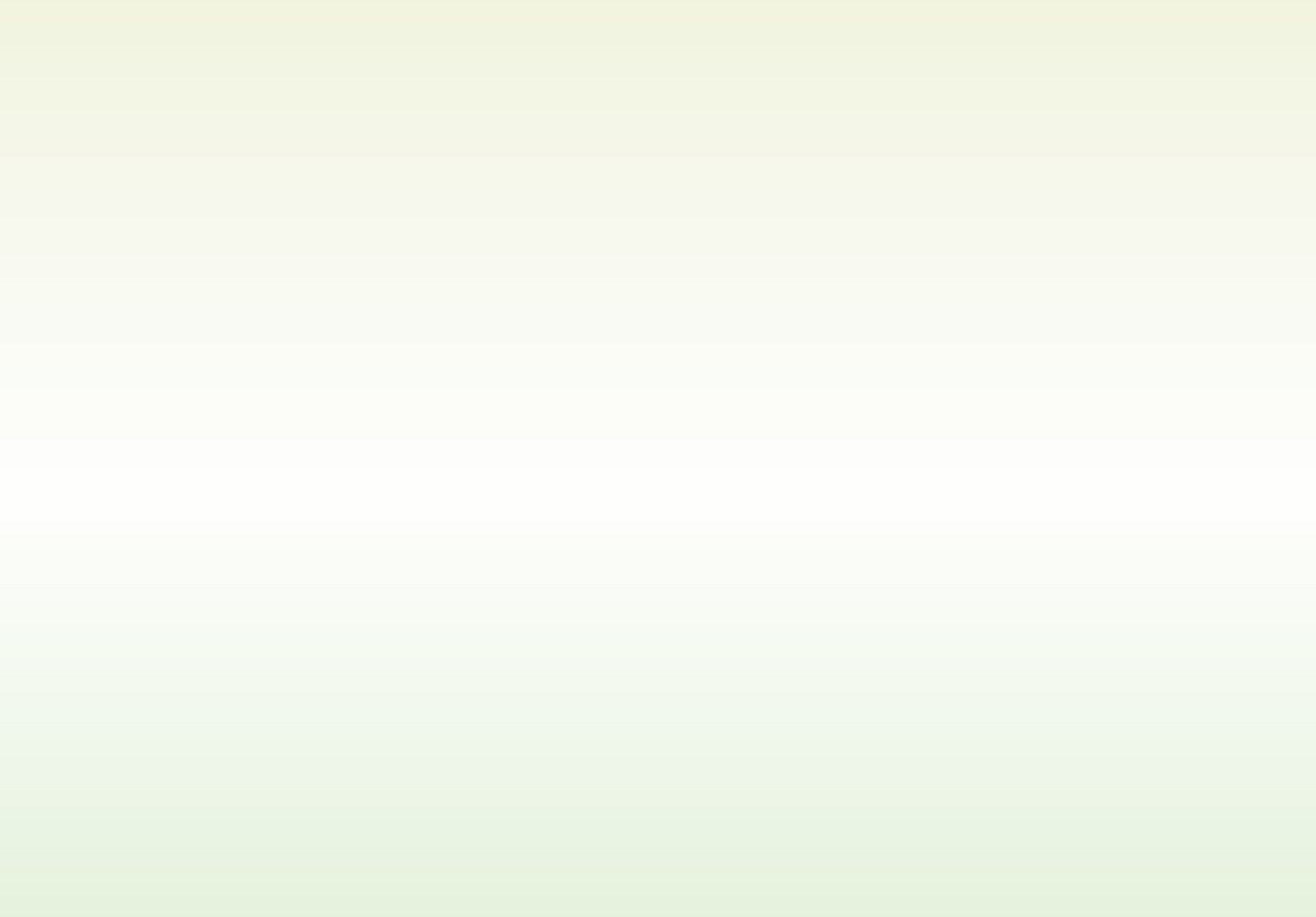 Did you know? As we age, changes in bones, muscles and joints may affect our strength4,5,

balance 6and flexibility7,8 to perform our daily activities.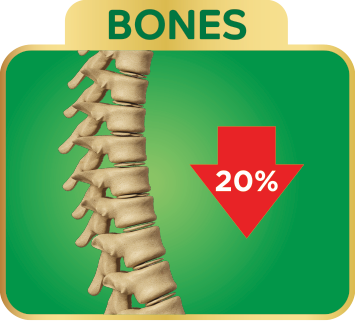 May lose up to 20% of our
bone density during
5-7 years after menopause1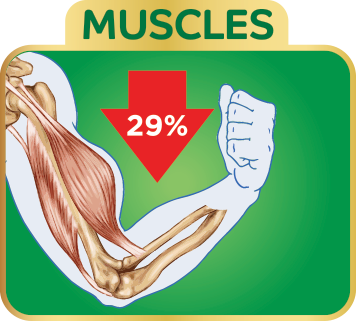 May lose up to 29% of our
muscle strength2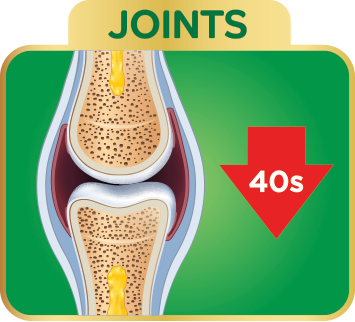 Significant degeneration of
joint cartilage in our 40s3
1 National Osteoporosis Foundation. 2009. Hormones and Healthy Bones
2 Daly et al., 2013. Gender specific age-related changes in bone density, muscle strength & functional performance in the elderly: a 10-year prospective population-based study. BMC Geriatrics 13:71
3 Chung, Aging in Human Joint; Articular cartilage. 1996. Journal of the National Medical Association. 58 (2): 87 – 95
4 Doherty TJ. 2003. Physiology of Aging. Invited Review: Aging and sarcopenia
5 Bone health and osteoporosis: a report of the Surgeon General. – Rockville, Md.: U.S Dept. of Health and Human Service, Office of Surgeon General. 2004
6 Seene K & Kaasik P. Muscle weakness in the elderly: role of sarcopenia, dynapenia, and possibilities for rehabilitation. 2012. Eur Rev Aging Phys Act (2012) 9:109-117
7 Adams. Aging: Its Effects on Strength, Power, Flexibility, and Bone Density. 1999. National Strength & Conditioning Association. 1999. 21 (2): 65 – 77
8 https://medlineplus.gov/ency/article/004015.htm