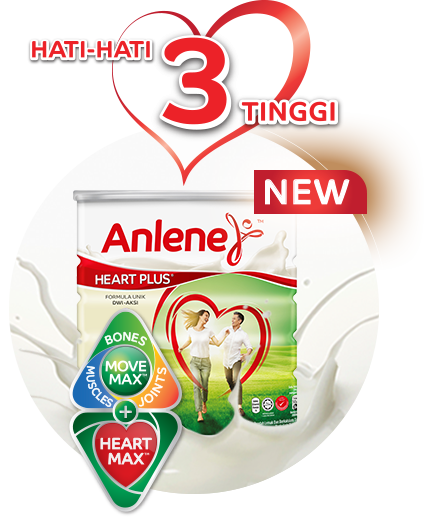 When you're young at heart, it's hard to imagine life without being able to do the things you love. So are you keeping a lookout for the 3 HIGHs?

These 3 HIGHs may lead to the development of poor heart health but they could also affect much more than just your heart. To keep doing the things you love, it's important that you take care of heart health every day.

Don't let the 3 HIGHs get in the way of what makes you happy.
New Anlene Heart Plus®contains specialized nutrients in a dual action formula with HeartMaxTM and MoveMaxTM

Drink 2 glasses a day of Anlene Heart Plus® as part of your daily balanced diet. Take charge of your heart health and mobility today.
Purchase Anlene Heart Plus® now!
HEART FACTS
Do you know the risk of having a heart disease?



THE NEW ANLENE HEART PLUS®
Anlene Heart Plus® is the only high calcium milk in Malaysia with HeartMaxTM and MoveMaxTM formulation.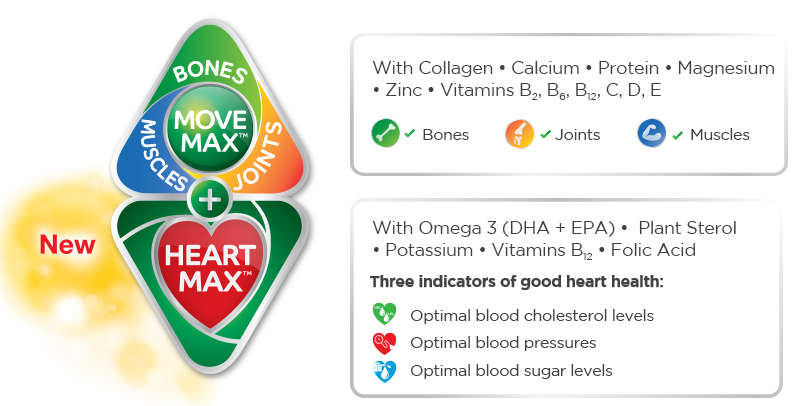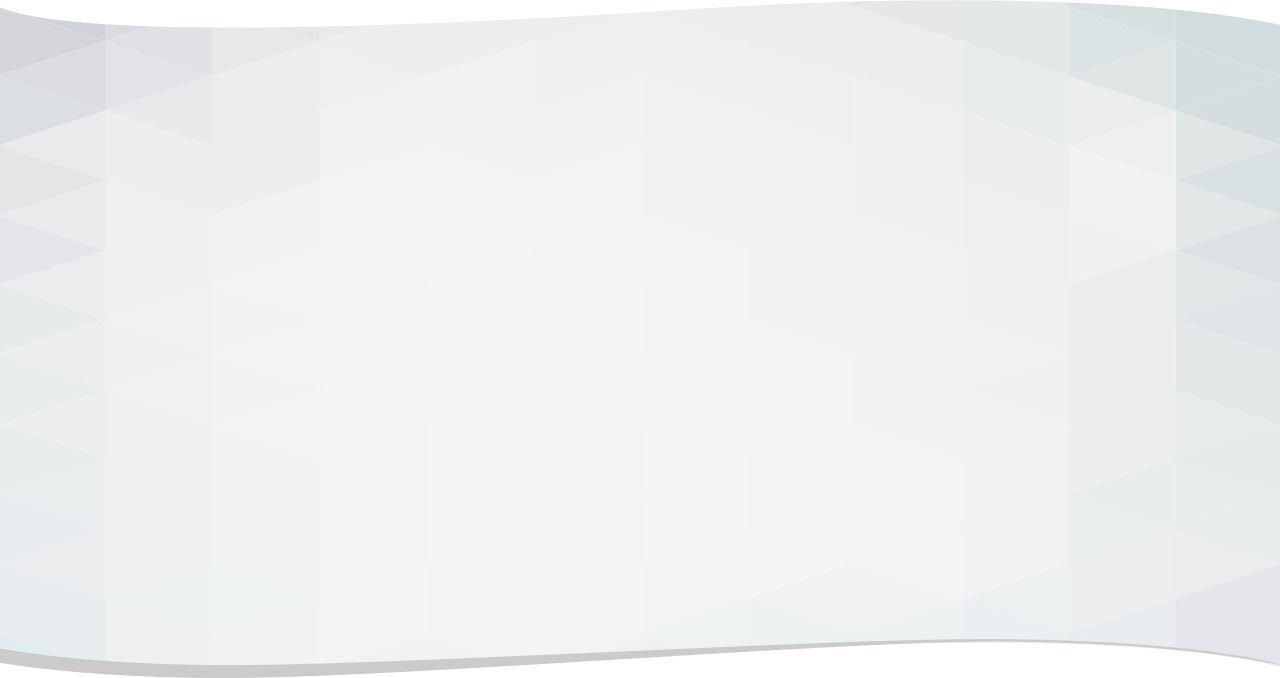 NEW ANLENE HEART PLUS®