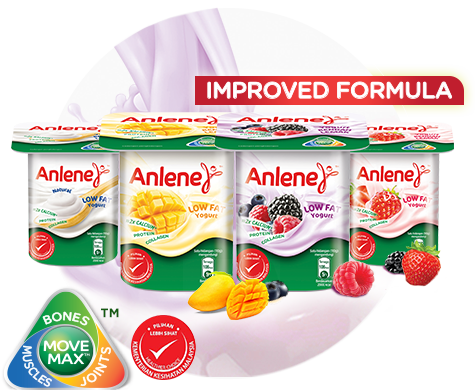 Anlene Yogurt is a great-tasting low-fat yogurt formulated to support your active lifestyle. With 50% more nutrient*, Anlene Yogurt also contains MoveMax TM - a specialised combination of nutrients. Care for your bones, joints and muscles today.



PLAIN | MANGO | MIXED BERRIES | STRAWBERRY
*Anlene Yogurt contains about 70% more calcium than regular yogurt, in every 100g. Reference USDA National Nutrient Database for Standard Reference.

Available in four delicious flavours. Grab a pack today!